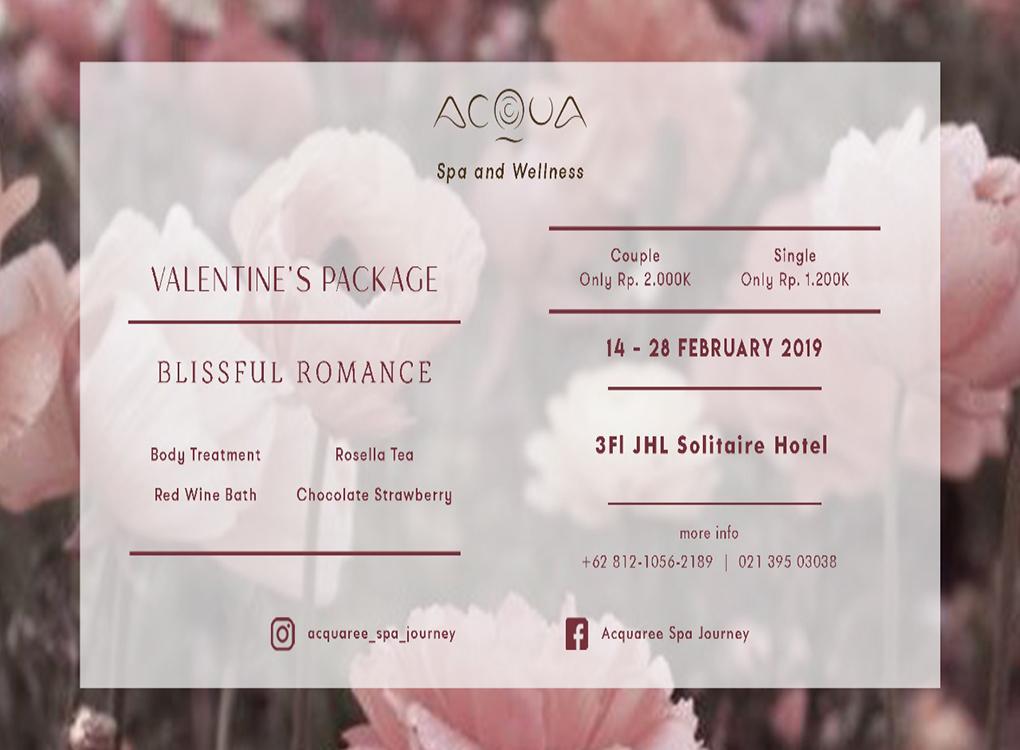 Thursday 14 February 2019
Valentine's Package
---
Valentine's Package with blissful romance there are several treatments, Body Treatment, Red Wine Bath, Rosella Tea, Chocolate Stawberry. Special Price Single Only 1.200K, Couple Only 2.000K Valid until 28 February 2019.
Other News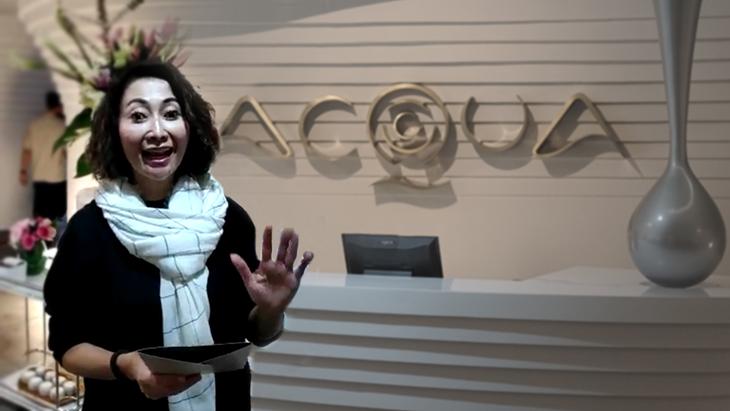 The arrival of Indy Barends at Acqua Spa & Wellness is in the JHL Solitaire Hotel Grand Opening series, "it is amazing that serpong has a luxurious spa place and feels in heaven" that is the impression he first came to at Acqua Spa & Wellness.
The Acqua Spa and wellness provides a Special promo in February 2019, namely 25% Disct. Acqua Spa & Wellness Be The First to Experience Our Signature Treatment.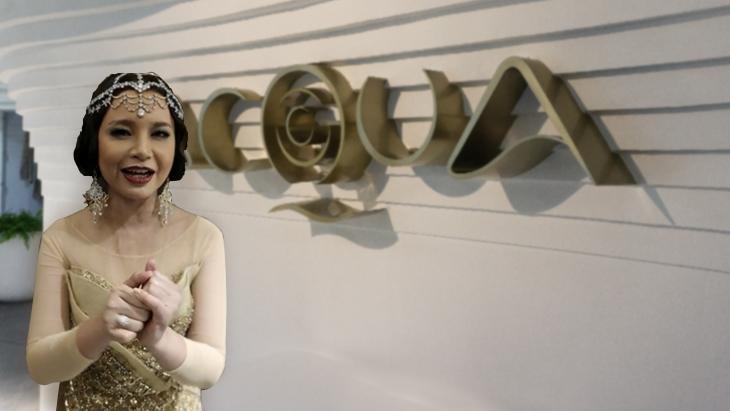 Similar to Indy Barends, the presence of Rossa also took part in the excitement of the JHL Solitaire Hotel Gading Serpong Grand Opening event, looks beautiful and always modest, which is the hallmark of Rossa who was born in Sumedang City on October 9, 1978. Started her career as a stage singer and participated in various singing competitions already delivered Rossa to become the current Diva Music Indonesia.